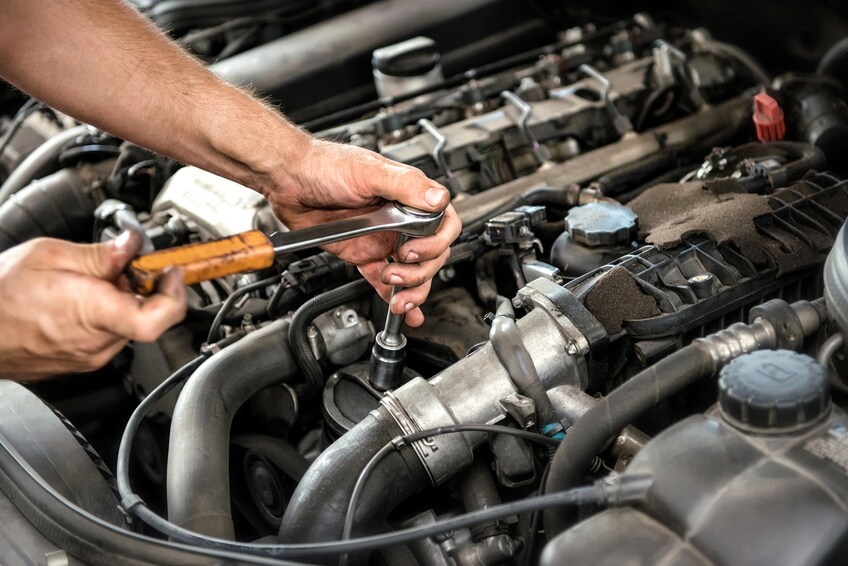 When most people think of a car dealership, they think of buying a used car or driving a shiny new car off the lot. However, auto dealerships can provide much more than just a place to buy your next car. Here are just a few reasons why you should be visiting your dealership for car services next time your car needs a few repairs.
Specific Service: When you take your car to a dealership, you know you're getting service and repair specific to your make and model of car. For example, if you specifically need Chrysler service, taking your car to a Chrysler dealership guarantees you're getting Chrysler service specific to your type of car.


Expert Repairs: Mechanics working for dealerships are experts in your specific type of car. Dealerships across the United States wrote over 316 million repair orders in 2017, meaning they have plenty of experience working on your make and model. The specific service tailored to your make and model of car means that your repairs are trustworthy and exactly what you need to get your car back on the road.


Particular Parts: Not every garage or auto shop is going to have exactly the part you need when you need it. Some parts that you'll need to make a reliable repair are specific to your make and model of car, and not every garage is going to have those ready to go when you take your car in. This means they'll have to order parts, making your repair take longer. Taking your car to a dealership guarantees that any parts you need replaced will be ready to go when you need them, getting you back out on the road sooner.


Keep It Consistent: When you're getting your repairs done, you want to find a business and mechanic you can trust to do a great job every time. By going to the place where you first got your car for repairs, you'll be working with people who know your car well. Keeping your service consistent means that your car will be getting reliable service from the people who know your car best.
Looking for Chrysler service, Jeep service, or Ram service near you? Contact Fair Oaks Jeep Dodge today for more information.