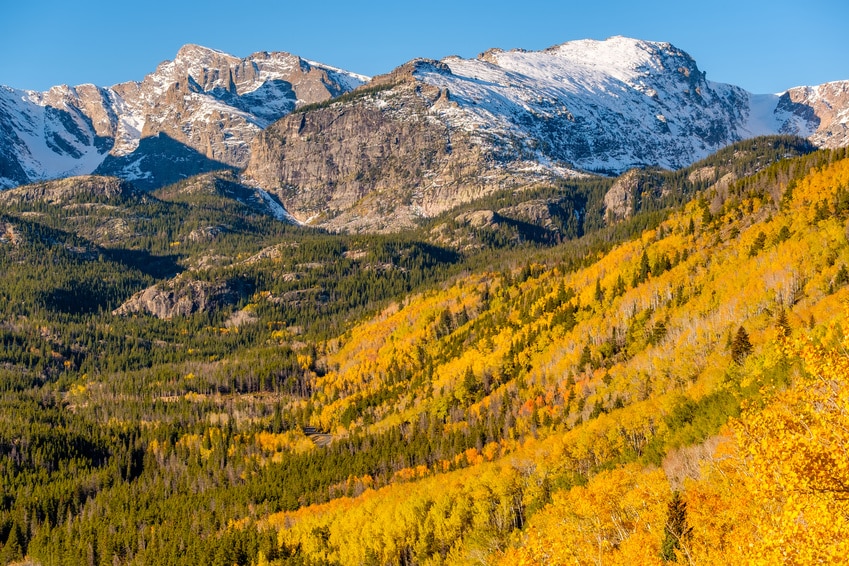 One of the best parts about owning a nature-savvy vehicle like a Jeep or Ram? How closely you can enjoy things like the gorgeous autumn foliage in Virginia's mountains and foothills. Whether you've owned your used car for a while or you just drove a
new car
off the dealership lot, we strongly encourage you to get the full rugged experience out of it as fall sets in! You don't need to road trip out to remote parts, all of these beautiful scenes in Virginia can be made into a simple day trip for you to enjoy on a day off.
Skyline Drive Scenic Highway in Shenandoah National Park
A day trip to any of the 311 square miles of Shenandoah National Park is worth it, but when it comes to a perfect drive? Not exactly an off-roader's dream destination, but Skyline Drive is a breezy 105-mile ride that provides gorgeous views of the Shenandoah Valley and the Appalachian Trail. It's also open 24/7, unless there's some inclement weather rolling in.
Potts Mountain Jeep Road near New Castle
This trail is highly recommended for experienced off-roaders with a modified vehicle -- not beginners wanting to take out their new car. Last year, U.S. dealerships wrote over 316 million repair orders. Don't be the next repair order this year! While the Potts Mountain road is gorgeous, with sweeping vistas spreading out below one of the tallest mountains in the county, its abundance of thick mud and deep ruts make it dangerous for the inexperienced and unprepared.
Blue Ridge Parkway
Often fondly called "America's Favorite Drive", Blue Ridge Parkway has been entertaining drivers on its lazily curving 469 miles of road for almost 80 years. Its north end starts at Rockfish Gap, and it goes all the way south to Swain County in North Carolina. The area's fall colors are known for peaking all at once, creating awesomely dramatic views. But make sure you plan ahead to catch the predicted peak.
Peters Mill Run Trail
This twelve-mile trail outside of Edinburg is perfect for a daytrip off-roading. It's only a moderate challenge, with a mostly hard-packed dirt trail. It's also free to enter and use, but make sure you have a permit first. If you enjoy ATV trail riding, check out nearby Taskers Gap as well.
Drive safe and enjoy the autumn views!