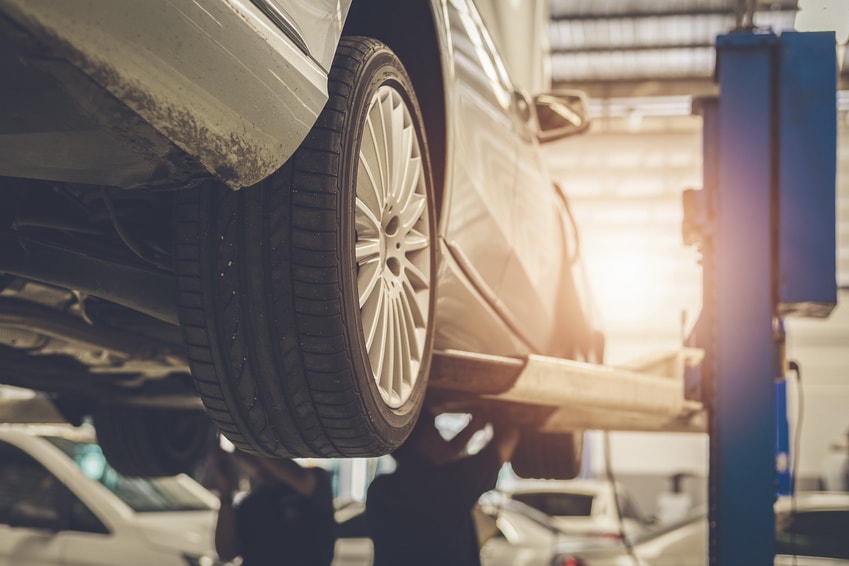 One of the main reasons people opt to buy new cars over used cars is simple: they're worried about the potential repairs and maintenance a used car will need immediately after they've bought it. People assume that if they buy a car used, it's going to come with a hefty price tag in the way of repairs.
In fairness, many used cars do actually need repairs after buying. Dealerships across the United States wrote over 316 million repair orders in 2017. If you're looking to buy a used car from your local dealership, here are a few things to look for to make sure you're not buying a lemon.
Exterior Warnings
When you're first looking at the car, make sure you do a thorough walk-around to check for external signs of problems or hidden damage. If you see any dents, paint chips, or dings, it's likely that the car has been previously damaged. It's possible that the damage was minor, but it's still good to double check.
Additionally, if you see any mismatched paint, mismatched head or taillight housing, or paint overspray, be wary. These can be telltale signs a car has had significant body repair. Ask your used car dealer if you see any of these signs to see if there's been any accident history with the car's previous owners.
Interior Warnings
When you do look at the inside of the car, pay attention to any obvious signs of damage, such as missing knobs, handles, buttons, and more. However, also look for smaller signs of damage; cracked dashboards, warning lights that stay lit, or fiddly seat belts can all be signs of an accident that's being hidden from you.
Check for signs of wear as well, to ensure the car will continue working well once you drive it off the lot. The brakes, in particular, are especially important to check; if the brake pads look worn, you could be dealing with a car that has more miles on it than you think.
Use these tips next time you're looking for your next used car; keeping a careful eye out can make sure you make the right decision with your next purchase.