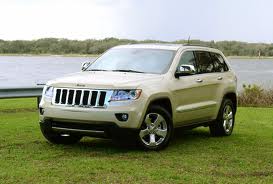 ​If you're not utilizing your car to enjoy the outdoors this summer, you're missing out.
You know you're a part of an adventurous family, so it's time to branch out and experience the wilderness and the fresh outdoor air.
Going camping is just one way you can make the most of your summer while on a budget. You don't even need a tent.
Surprisingly, a car works just as well, if not better.
Your car can also store all the things you need to make your trip one for the books. These are the top essentials to pack in your car.
Car essentials for your family camping trip
From sunscreen to hand sanitizer, here's what you should store in your car the night before you take off for the campsite:


The car's user manual


Spare tire


Pillows


Blankets


Trail mix


Utensils


Freezedried food


Lighter


Extra pairs of socks to keep your feet warm at night


Swiss army knife


Lipbalm


Painkillers


Lanterns and flashlights


Suncreen


Hand sanitizer


What if it doesn't all fit?
This is a long list of things and if you find that you're not able to get the trunk to close, you may need more space.
A large truck or Jeep may be the answer if you find you're always running out of room. Yes, it's an investment, but if you want the ability to go off-roading and know your heavy duty vehicle can take the heat, it's worth it.
This way, you can drive a car that matches your tough way of living.
From buying commercial trucks to test driving a new car
Shopping for a new car?
So if you've been searching for the perfect dealership, look for an auto dealer with tons of options to suit your specific needs. Do they sell commercial trucks if you're looking to haul cargo for your business?
Need a jeep that will provide more space for you and your loved ones?
Look online and be sure to give us a call.