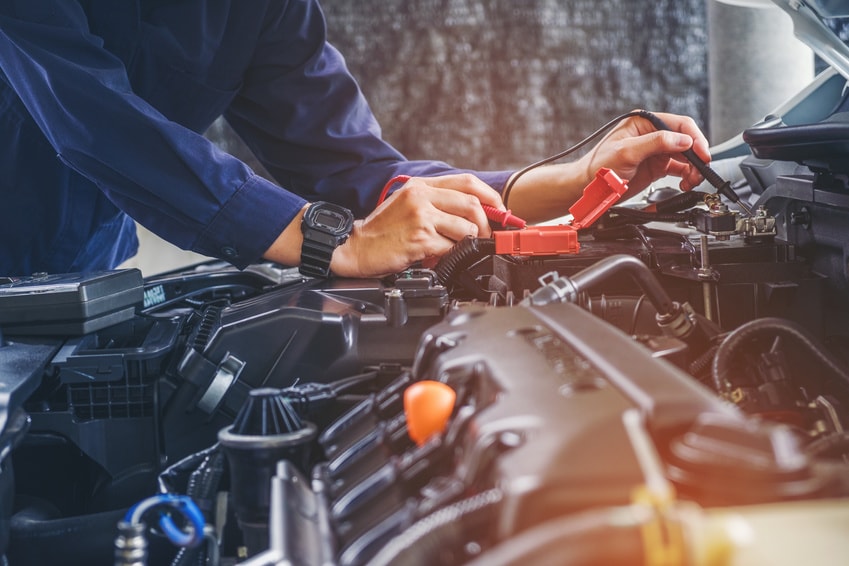 Whether you drive a new car, a used car, or a car somewhere in between youth and being well-seasoned, proper car maintenance is always a necessity. When winter months and winter holidays approach, good maintenance and preparation is essential to a safe holiday season.
A little preparation in advance can save you headaches and money during the busy holiday season. Use this guide to ensure your vehicle will survive the holidays:
Test the Battery
During cold weather, batteries work harder to keep your car running and warm. In used and new cars alike, batteries are more susceptible to going dead in colder weather. Before cold weather sets in, run a battery test. A mechanic can test your battery for a very low fee, or even for free, and they can also tell you how much longer your battery will last before it needs replacement.
Inspect the Tires
Driving safely through snow, ice, and rain requires quality tires in good condition. Be sure that your tires have not gone bald by running a penny test. If you can still see Abe Lincoln's head when a penny is stuck upside-down in the grooves of your tread, it's time for new tires. Also visually check tires for cracks or bubbles, and make sure to keep your tires properly inflated throughout the colder months.
Check and Change the Oil
Checking and topping off your motor oil is one of the easiest and most important ways you can prepare your car for holiday travels. If you know your car hasn't had an oil change in a while, make it a priority to stop by a garage for an oil change. If you've recently bought a used car, this step is especially important, since the previous owner or used car dealer may not have regularly changed the oil. At the very least, check the oil level to see if your vehicle is running low to prevent serious engine damage.
Pack an Emergency Car Kit
Even if you make sure to prep your car for the winter weather, accidents can still happen. Keep yourself and passengers safe through sticky situations by preparing a car kit for winter emergencies. Make sure your kit is stocked with an ice scraper, a snow shovel, and warm blankets, hats, and gloves. Also keep a pair of jumper cables, gasoline, a flashlight, flares, water, and a first aid kit for additional holiday safety.

In 2017, the total cost of service and parts sales at dealerships in the U.S. was over $114 billion. Join the crowd this year, and head to a dealership today to prep your car for the holidays. Ask professionals at your auto dealership which models, parts, and maintenance they recommend for safe holiday travel.

Keeping your car and family safe on winter roads starts with buying a good and reliable car. If your holiday shopping includes time to shop for a new car, visit Fair Oaks Motors in Chantilly, V.A. for great deals.